For years, actress Sienna Miller was as famous for her quirky bohemian style as she was for her acting. Lately her style has evolved, and along with it, her career.
Anyone who was of an age to appreciate fashion and celebrity will remember the Sienna Miller style of the last decade. In 2004 at the ripe old age of 21, Miller went from being nearly completely anonymous to paparazzi fodder literally overnight, after the release of the film Alfie.
Alfie was only her second big film, and she was co-starring with the very famous Jude Law in a pairing that became one of the most public on-again, off-again love affairs of the naughties.
It was during this time that we really got to know the Sienna Miller as style icon of the first decade of the 2000's; fun-loving, free-spirited, and just a little bit cheeky. Her style during this time was undoubtedly a reflection of just how much fun she was having, as well as a by-product of a rather liberal upbringing in which she was regularly encouraged to follow her heart.
Sienna Miller's bohemian style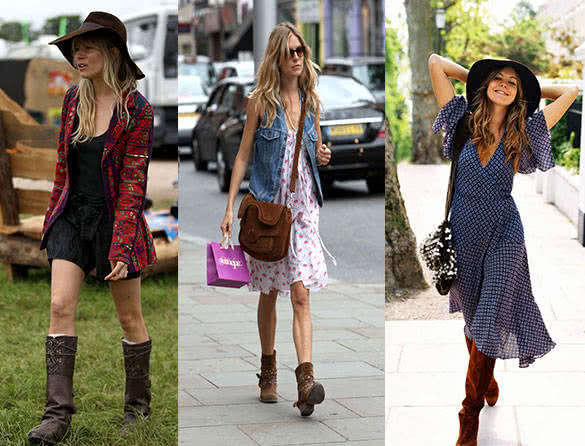 Miller's style was distinctive during this time; she was actually more well-known for her bohemian bent than she was for her acting. Some of her signature pieces were fur gilets, slouchy boots with even slouchier Balenciaga bags, floppy felt hats, peasant blouses and studded belts, just to name a few.
It was during her bohemian period (along with a little help from that other well-known London bohemian, Kate Moss) that festival fashion really became the stand-alone genre that it is today.
Miller's bohemian style began to garner her some notice from the fashion industry, most notably in the form of American Vogue Editor in Chief Anna Wintour. Miller began appearing on the cover of Vogue magazine regularly, and as one would expect, the exposure that she had to the fashion world rubbed-off on her personal style.
Miller still retained her bohemian tastes, but here we began to see a bit of refinement – especially on the red carpet. Miller's penchant for diaphanous, flowing gowns and dramatic cutaway backs and necklines have made for some jaw-dropping red carpet moments over the years.
The emotional roller-coaster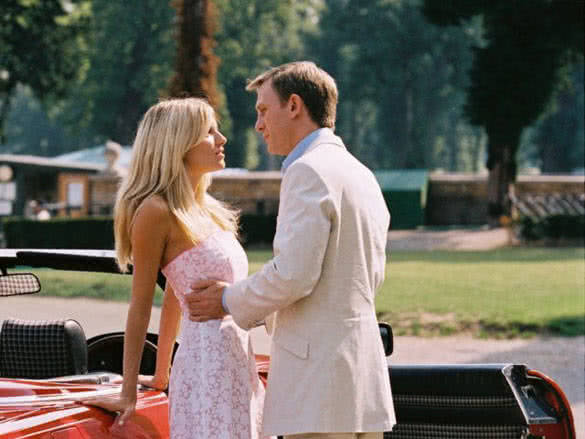 Miller's relationship with Jude Law ended in a rather unfortunately public way when Law publicly admitted to cheating on her. Unfortunately for Miller, the tabloid headlines didn't end there. Her free-spirited personality was a powerful bait for the press, and Miller soon found her love life taking precedence over her work in the headlines.
Of course, a string of relationships with some very high-profile A-listers didn't help much either. Miller was tied to Rhys Ifans, Daniel Craig, and perhaps most notoriously, married father of four Balthazar Getty.
These very public romances, coupled with what was most likely publicity fatigue from all of the exposure from her Vogue covers and paparazzi shots proved to be the Achilles' heel in Miller's career trajectory. On the back of the Getty affair, a public backlash against Miller began, and the press branded her everything from a "party girl" to a "home wrecker".
The disappearance from the public eye and her return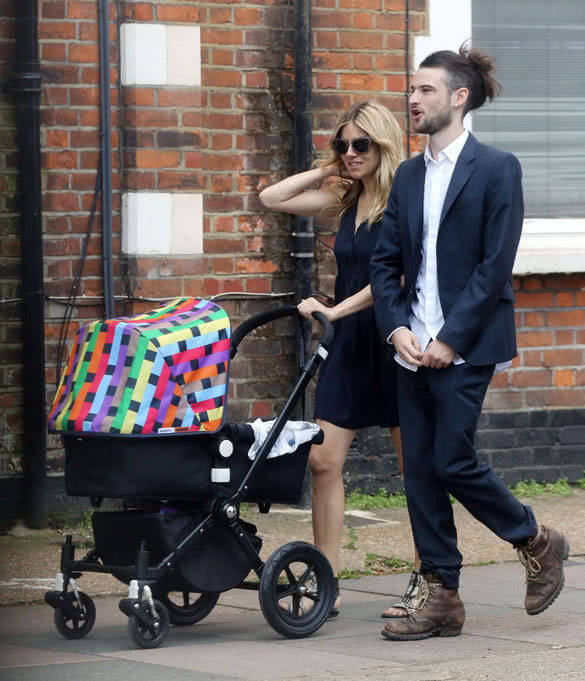 With a public backlash in full-swing and a realization that her career was in jeopardy of falling completely by the wayside, Miller took herself out of the limelight for several years. In a recent interview with Esquire UK Magazine, Miller is quoted as saying that at that period in her life, she "had no control over any aspect of her life", so she deliberately disappeared, saying that she was sick of herself – sick of that public perception of who she was.
Miller's decision to slow down and take herself out of the limelight meant that she disappeared from our radars for a few years, and focused on reviving her faltering career. She had a few successful theatrical turns during this time, as well as a few small film projects.
But perhaps the thing that had the biggest impact on Miller was her involvement with the News of the World phone hacking scandal, in which she was one of the most high-profile victims who gave evidence against the Murdoch Empire. It was an experience that changed her, catapulting her into the limelight once again, but this time in a positive light.
The experience had had a huge impact on her ongoing style transformation as well.
In addition to the experience of the phone hacking scandal, Miller is now also more settled in her personal life. She has been given a reprieve by Hollywood, with roles in the critically-acclaimed movies Fox catcher and American Sniper. She is settled with actor-boyfriend Tom Sturridge, and the two of them not only have a daughter, but plans to marry soon.
And the best part of it all? All of these happy turns of events are apparent in her personal style. Sure, the odd bohemian wild-child reference is still present in her wardrobe, but there is lightness to it now – a joy that was absent before. We have to admit, we love it!
Publication: Vogue US January 2015
Model: Sienna Miller
Photographer: Mario Testino
Fashion Editor: Tonne Goodman
Hair: Christiaan
Make-up: Charlotte Tilbury
Credits:  Kristin Buchholz-MacKillop