Credits: Kristin Buchholz-MacKillop
Olivia Palermo's place among the style elite has been solidified for a long time. Here, we uncover a few of her secrets so that we might copy her look.
Spotting Olivia Palermo, whether live and in person on the streets of New York City or in the digital images of your favorite street style blog, well…it's a bit like spotting a unicorn. She is that rare fashion animal that just seems to always look sort of perfect.
Whether it's her shiny, bouncy mane of hair, her perfectly turned-out designer mix and match outfits, or her luminous skin and always photo-ready makeup, Olivia Palermo just seems to always come out looking (and probably smelling too) like a rose. It's enough to make us, mere mortals, more than a wee bit green with envy.
However, those of us who have more than our share of marginal hair and flaky skin days needn't fret. We've done our research, and think that we may have uncovered a few of Olivia Palermo style and beauty secrets.
While we're pretty sure that it's probably going to take more than the following tips to turn us into Park Avenue Princesses, we're willing to bet that at the very least, they might make us feel a bit more like a rare unicorn – and that, my friends, is worth the price of admission right there.
That makeup! That skin! How does she do it!?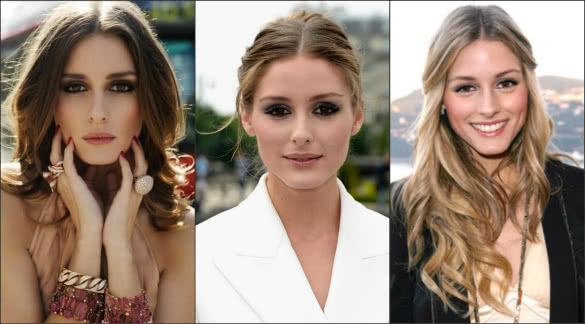 Any time you see a photograph of Olivia Palermo, you just can't help but notice how absolutely glowing she always looks. She is constantly made up to perfection, she seems to be almost lit from within, and never looks overdone, even when she is quite heavily made up.
In an interview with Marie Claire UK, Palermo made it very clear that this phenomenon was a direct result of her upbringing; the importance of looking well turned-out was drilled into her at a very early age. She was once quoted as saying that her mother always taught her that "you don't leave the house until you're fully dressed – make up and everything."
According to our research, for Palermo, this apparently means that a few very specific things must occur in order for her to leave the house. Palermo cleanses twice a day, and uses a variety of different luxury skin treatments, depending on her mood and the condition of her skin.
For blemishes, she swears by a concoction of aspirin and lemon juice (to put on your face, not to eat). That's two aspirin, crushed-up with some lemon juice and formed into a paste; in case you were wondering (we know you were).
Makeup-wise, she reports that she does her own makeup, but concedes that she has had a lot of exposure to expert help over the years. The foundations of her basic makeup cache consist of both lightweight and full-coverage foundations (hey, it's good to know that even Palermo needs full-coverage once in a while), a compact for touch ups, and a highlighter (hence the glow).
When it comes to the application of said makeup, Palermo has some wise words for those of us who feel like we might be less than gifted. In an interview with Marie Claire UK, she told her interviewer that women should "listen to the experts when it comes to getting your foundation color right and knowing what your skin needs in different seasons."
Makeup artists aren't the only experts that Palermo relies on for expert advice. As we suspected, all of these makeup and skincare secrets can only take a gal so far – sometimes you need to call in the big guns. Palermo's gun is one of the biggest in the business; she has been seeing Dr. Dennis Gross as her dermatologist (he of the eponymous product line) since she was 14 years old.
The clothes: Can a regular human even attempt it?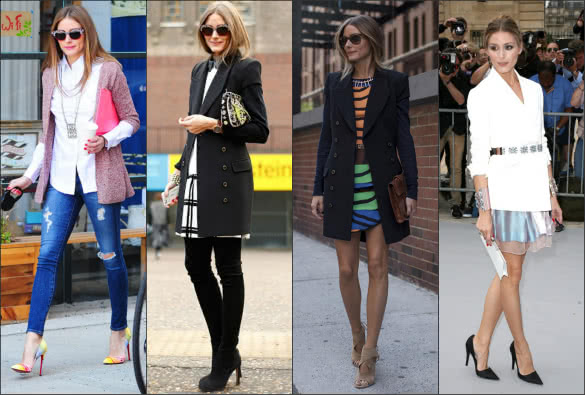 It gives us great joy to report that actually, the answer to that question might very well be yes. While Palermo's looks are nearly always head to toe designer, that is not the most important aspect of how she dresses.
What sets Palermo apart from other socialites is her uncanny ability to mix pieces – she is a master of the high-low mix (even if her "low" would likely cost the rest of us several months' rent). Using this as a guideline, the provenance of a piece becomes less important than the way it is used, opening up her game plan to those of us who only very rarely venture into the world of designer couture, if we do so at all.
What is perhaps most interesting about Palermo's finely-tuned fashion eye is that as natural and effortless as her style appears, she actually puts quite a bit of thought (okay…work) into the looks she puts together. Last year, she told Elle Online that she is a huge fan of Pinterest, and finds quite a lot of inspiration on the popular website.
Palermo even collaborated with the website in 2014, making her approach to fashion even more accessible to the masses. What is her strategy? To start with images from the fashion shows of her favorite designers and let her inspiration build from there.
Palermo also has a few more tricks up her sleeve to keep her looking sleek and chic. In the colder months, to elongate the body (not to mention hide problem areas created by overindulgence during the festive season), she recommends wearing a long coat or duster-type sweater to visually elongate the body. She is also a fan of the classic, pointed-toe pump, which she swears by to elongate the silhouette of the leg.
Worried about the size of your hips? (Who isn't?) Palermo's got a trick up her sleeve for that too, recommending a wider-leg trouser to balance the hips and make them seem more proportionate. To whittle a waistline, she favors a wrap-style shirt that falls just to the hip, pulling focus inward and visually slimming the waist.
In this same vein, adding a belt to the smallest part of your waist will also create a waistline, a trick she employs regularly when wearing the more voluminous shapes of the past few seasons.
While we're certain that Palermo has many, many more tricks up her sleeve, the following basic style and beauty secrets are a great starting off point for those of us on a quest for Palermo-like perfection. While deep down we know that there is indeed no such thing as perfect, we're confident that at the very least, we are going to have a whole lot of fun (and hopefully learn a whole lot more) in the process of trying.