There's no denying the influence of celebrity culture on the fashion and accessory market. Here are some of our favorite celebrity-inspired sunglasses that will keep your summer stylish.
Our modern celebrity-worshipping culture has created a whole new avenue for designers to showcase their products. Red carpet events find designers practically clambering over each other to dress A-list stars with retailers paying very close attention to the outcomes.
However, getting a design worn by a celebrity is not something that is just limited to the clothing industry. Accessories designers are under just as much pressure to get their products worn by a high-profile client; the results can be very profitable indeed.
Featured here are four sunglasses designs that are topping the popularity list right now, the celebrities who helped to put them there, and a guide to choosing the best sunglasses design for your face shape.
Celebs And Their Sunglasses
#1 The Aviator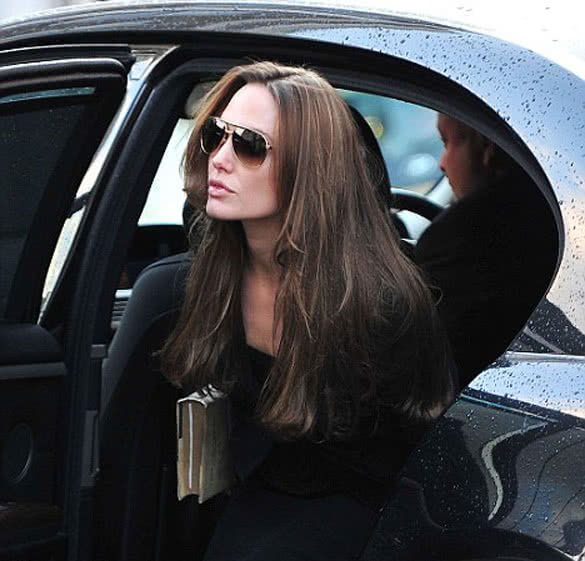 Aviator sunglasses have always been a classic, although they have been enjoying even more popularity over these past few years. If there is one celebrity who seems to epitomize the edgy cool associated with a pair of aviator sunglasses, it's Angelina Jolie.
Aviators are the perfect complement for an oval face like Jolie's, and add a nice juxtaposition of masculinity on a feminine face to help balance a look. Other celebrities who favor aviator sunglasses include über-designer Michael Kors, and supermodel Gisele Bündchen.
#2 The Classic Wayfarer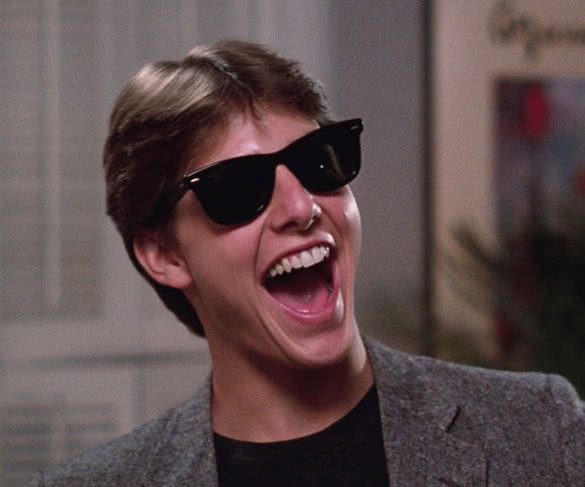 The classic Ray Ban Wayfarer has been around for a long, long time. Originally designed in 1956, they were the first pair of sunglasses that broke from the traditional metal-framed glasses of the day. They enjoyed a resurgence of popularity in the 1980s with the release of the Tom Cruise film Risky Business, and are now seemingly enjoying (at least) a third surge of popularity. Classic Ray Ban Wayfarer sunglasses have been spotted on just about everyone from supermodel Kate Upton to A-list actor Jude Law.
#3 The Rounded Cat Eye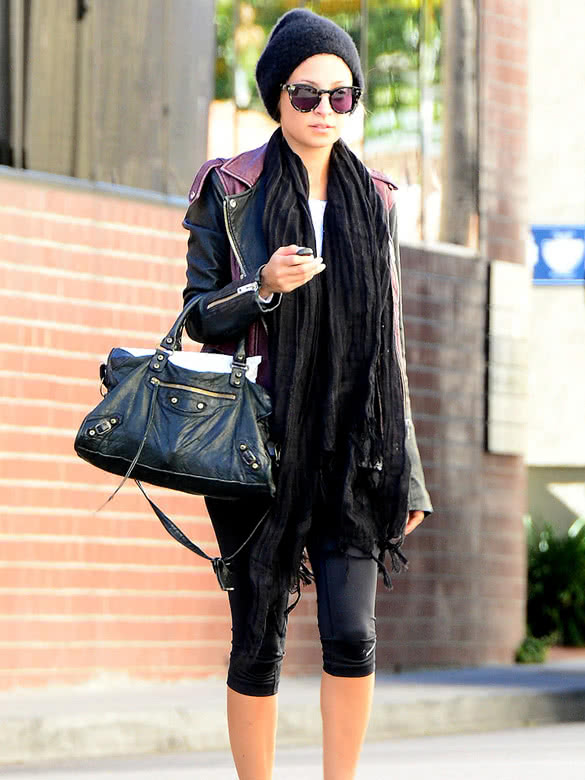 Cat eye sunglasses have been making a comeback over the past few seasons, but this time around, they are incorporating the roundness of an 80s-inspired frame into the mix. The end effect? A bold statement that instead of looking retro, looks absolutely fresh. Celebs who have been seen out and about sporting this trend include Nicole Ritchie and Kylie Minogue.
#4 Round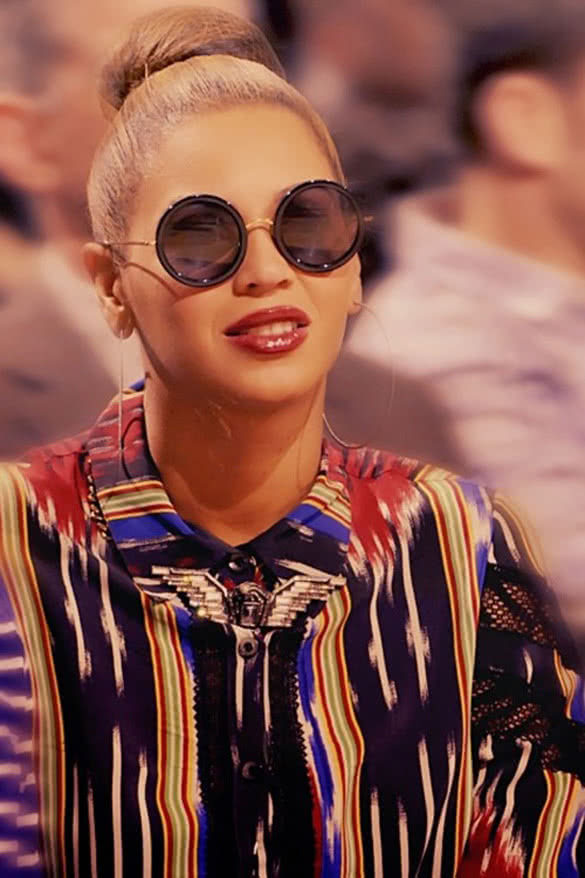 Round sunglasses are back. This very late 80s/early 90s trend has been spotted on celebrities out and about town. This time around, the size is bigger – not so big as to be an oversized Jackie O look, but big enough to cover the eyebrow. Celebrities spotted in this style include Kristen Stewart, Beyoncé, and Sienna Miller.
But Which of These are Right for Me?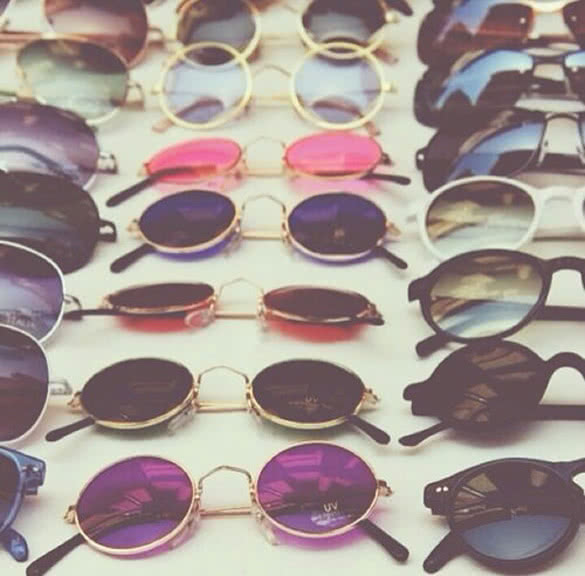 Naturally, the best way to see if a sunglasses trend suits you is to simply try them on. However, if this is not possible, there are a few guidelines that you can follow that might help you pick out a pair that will flatter your particular face frame.
To find your face shape, sit in front of a mirror and lightly trace the outline of your face with an easily-removable eyeliner pencil or lipstick.
Round Faces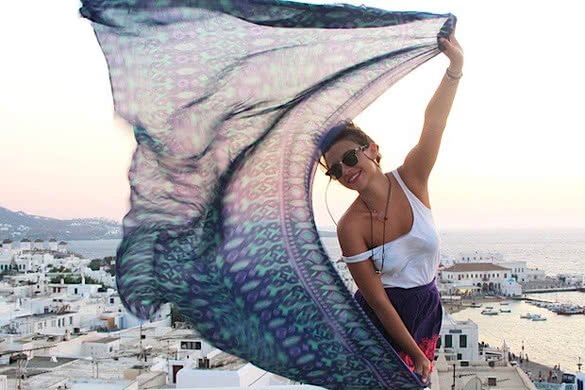 A round face is best balanced with a rectangular or squared-off frame like the Ray Ban Wayfarer. This helps to balance the roundness of the jawline and define the cheekbones.
Oval Faces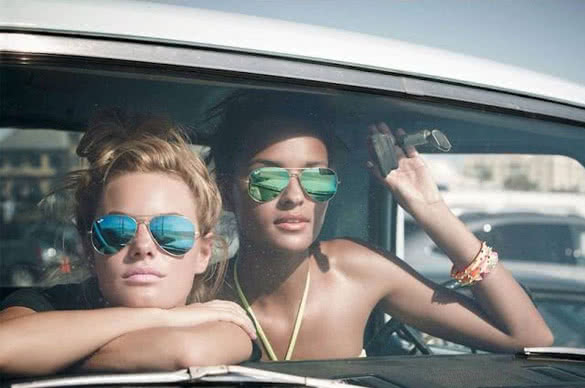 If you have an oval face, lucky you! Oval faces look good in just about every sunglasses style, although they are particularly fetching in classic aviator frames and cat eye sunglasses. The sloping shape of aviator lenses work well against the feminine, tapered jawline of an oval face. Likewise, the upwards slope of cat eye frames gives an optical boost to the cheekbones.
Heart-shaped and Angular Faces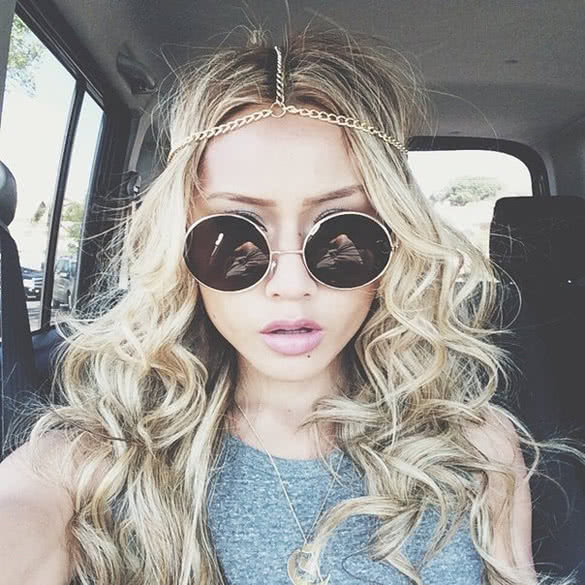 Heart-shaped and angular faces look great in round-framed sunglasses. While round lenses can be difficult for people with square or round faces, the roundness of the lenses are perfect for those with sharp, angular features. Round sunglasses work to soften the angles of the face, and provide balance to a heart-shaped face or pointed chin.
Whatever shape you choose, remember that sunglasses are not only one of the most accessible ways to finish a look, they should be functional as well. Make sure to purchase a pair of glasses that will provide you protection from the sun's damaging rays. Make sure that your sunglasses block out both UVA and UVB rays (there should be a sticker on the frames or a leaflet with the specifications), and are marked no less than UV 400 to protect your eyes from up wavelengths of up to 400 nanometers.