Are you a Marilyn Monroe fan? Do you "ooh" and "ah" over the blonde bombshell? If so, then I'm sure you already know the little things every Marilyn enthusiast knows, but here are 15 things you didn't know about Marilyn Monroe that are likely to give you an entirely different perspective of her.
Few movie stars have ever affected us the way Marilyn Monroe (or, her given name Norma Jean) did. From her gorgeous curves to her throaty voice, she's still one of the most beloved icons of Hollywood history. This stunning actress was known for many things including her unforgettable roles in films and her sordid affairs with the Kennedy's. However, here are a few things that many people don't know about the beloved blonde beauty.
15 Things You Didn't Know About Marilyn Monroe
#1 She Had the Normal Amount of Toes
While many of us have heard the rumor that Marilyn had six toes, the truth is she didn't. Marilyn had the normal amount of toes, it's just that one picture of her on the beach looked as if she had an extra toe in the sand. For all those Marilyn enthusiasts, this "fact" is false.
#2 She Was a Foster Child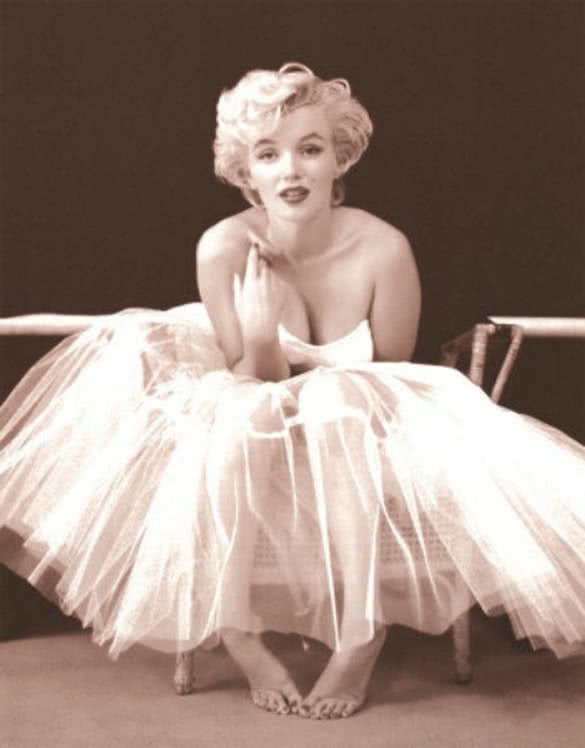 Sadly, Marilyn's mother dies when she was young, and so Marilyn was pushed around from foster home to foster home.
#3 She Converted to Judaism
Most people don't consider movie stars' religious beliefs (unless those beliefs are out of the ordinary). Marilyn Monroe was originally a Christian Scientist, however, when she married the playwright Author Miller, she converted to Judaism for him.
#4 Mariah Carey Has Her Piano
When Marilyn's items went up for auction, Mariah Carey quickly stepped in and purchased her beloved baby grand piano.
#5 She Was Married at the Age of 16
Although she was married three times in her life, Marilyn's first marriage came at the tender age of sixteen to James Dougherty. The marriage lasted four years.
#6 She Had Plastic Surgery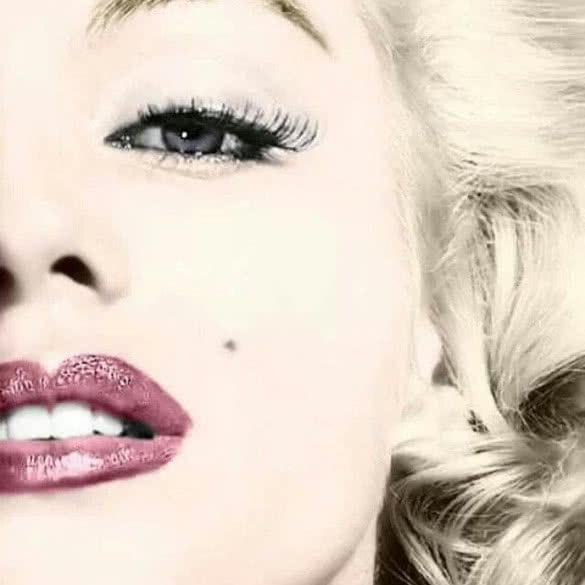 There is no doubt Marilyn Monroe was a stunningly beautiful woman, but did you know she had plastic surgery? That's right, this bombshell had a little bit of plastic surgery on the tip of her nose and her chin.
#7 Her Organs Were Destroyed
One thing most of us remember Marilyn for is the conspiracy surrounding her death. Because she was associated with some very important and influential people, Marilyn's death is often considered a conspiracy, and her suicide a potential murder cover-up. One thing that contributes to this theory is the fact that when she died, and the mortician went to give her an autopsy, her organs had already been removed and destroyed (only her liver was left intact). Certainly means for suspicion.
#8 She Was an Amazing Cook!
Not only a beauty icon on the big screen, Marilyn Monroe was also a fabulous cook. She loved food, and her recipes were sometimes so complex even professionals had a difficult time mastering them.
#9 She Helped Ella Fitzgerald
If it weren't for Marilyn Monroe, one of the most famous voices of her time might not have ever been heard. Marilyn Monroe bypassed the segregation laws and convinced a small bar owner to allow Ella Fitzgerald to play there, promising to make an appearance for the bar's social status. It worked.
#10 She Had a Thing for Presidents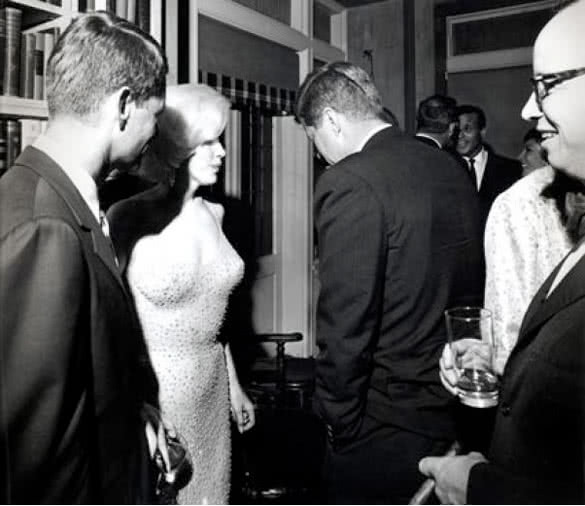 We all know that Marilyn Monroe had a thing for the Kennedy's (an alleged affair with JFK himself and, of course, Ted Kennedy), but did you know that she was also enchanted with the writings of Abraham Lincoln? That's right, Marilyn loved Lincoln's style. In fact, she had a thing for intelligent men, including putting Einstein on her list of hotties. See, ladies, even the most gorgeous stars find smart men a turn on.
#11 She Had a Hard Time Memorizing Lines
One of the things that caused Marilyn problems in her career was that she had a very difficult time memorizing her lines. She was an avid reader, a great cook, but she couldn't remember a few short words. Marilyn always had an acting coach, and one of the coaches was actually paid more than Marilyn was for helping her with a film.
#12 She Was Married Three Times
It's not only the everyday woman that has trouble finding love. Marilyn Monroe was certainly no stranger to bad relationships. Although most people know her for her marriage to famous Yankees player Joe DiMaggio, Marilyn Monroe was also married to James Dougherty and Arthur Miller. Before her death, she and Joe were talking about getting remarried.
#13 She Was only Five Foot Five
She might look larger than life on the silver screen, but in truth, Marilyn Monroe was only five foot five inches tall. She was certainly not a sox foot supermodel, and in fact, was very much an average sized woman.
#14 She Was Thrifty with Jewelry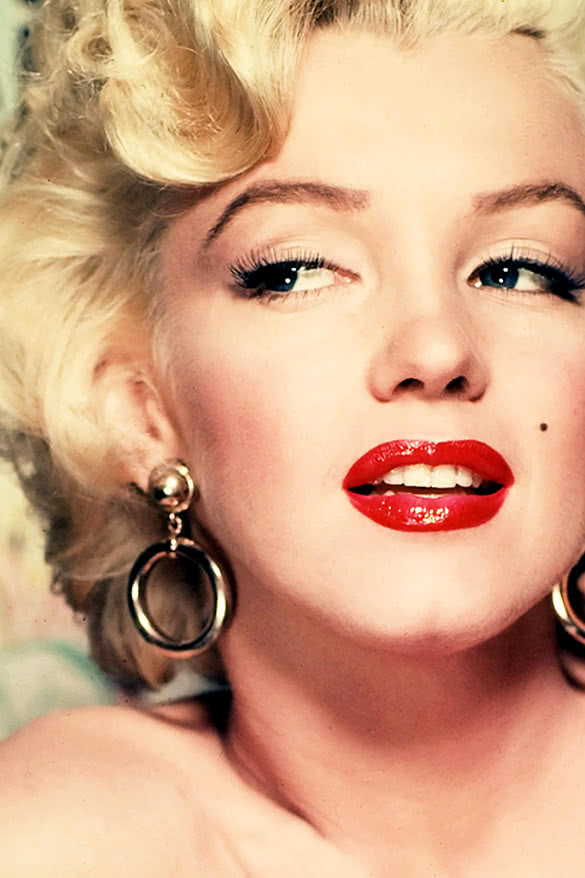 One of the things many people don't realize about Marilyn Monroe is that she wasn't a showy kind of woman. Hollywood starlets are often known for their glitz and glam, but almost all of Marilyn Monroe's jewelry was costume jewelry and the few pieces that were real were given to her, not purchased herself.
#15 Joe Never Stopped Loving her
She might not have been lucky in love, but she was certainly eternally loved.
It's not unknown that Marilyn and Joe DiMaggio had a troubled marriage. In fact, between his drinking and his baseball, Marilyn gave up on him. After they got divorced, he began to take on interests outside of the field and gave up alcohol for her.
Later in life, near her death, she and Joe were thinking of getting remarried. When she died before they could, Joe never showed that he never stopped loving her and three times a week he sent flowers to her grave, a romantic and eternally loving gesture.